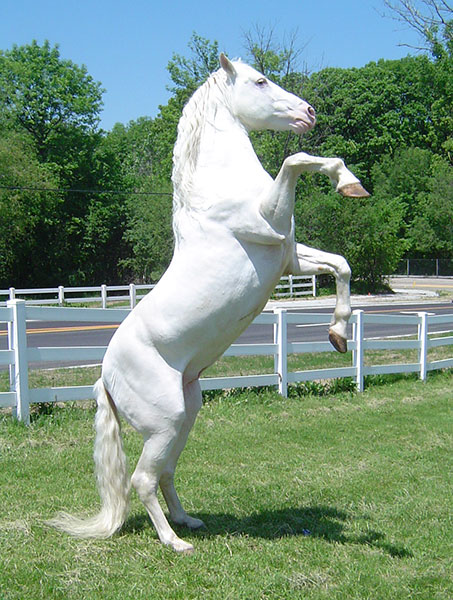 Forest View Farms is home to several white horses with historic legacies. One of our white horses is a sixth-generation descendent of the horse that played Silver in the original Lone Ranger series, and another of our horses appeared in the movie Horse Whisperer.
We have white stallions with blue and brown eyes, and we have various mares for breeding.
Visit Forest View Farms to see these beautiful horses, or contact us for more information.