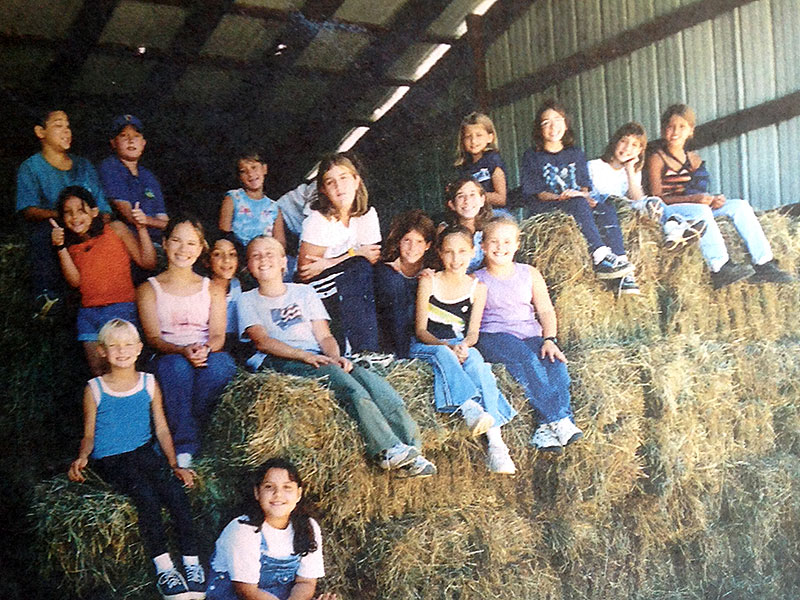 2021 Camp Dates

June 14 - June 18
June 21 - June 25
July 5 - July 9
July 12 - July 16
July 26 - July 30
August 9 - August 13
August 16 - August 20 (Invitation Only)


Details:
Monday to Friday, 10:00am to 3:00pm
Cost is $315.00/per week with a deposit of $100.00 due at registration
Helmet Rental is $5.00 for the week (A helmet is required for riding.)
Discounts available for multiple weeks or family members
Earlier drop off or late pickup can be arranged if required at an additional cost


Dates fill up fast—reserve your dates today!
Come and join us for a week of horsey fun here at Forest View Farms. Horse camp is a great way to learn about horses and other farm animals. During the week at camp, campers will learn to brush, saddle, and ride horses. Campers will also adopt one farm animal and take care of it for the week, learning specific needs for that animal. Campers will also have a riding lesson and go on trial rides daily. We also have other types of horse-related activities throughout the week.
One day during the week, usually Wednesday, for those who choose to stay late, the fun continues into the evening. Campers play games, have dinner together, and tell stories around a camp fire. Campers will need to pack a lunch and a change of clothes, including long pants for riding. Additional riding times can be arranged.