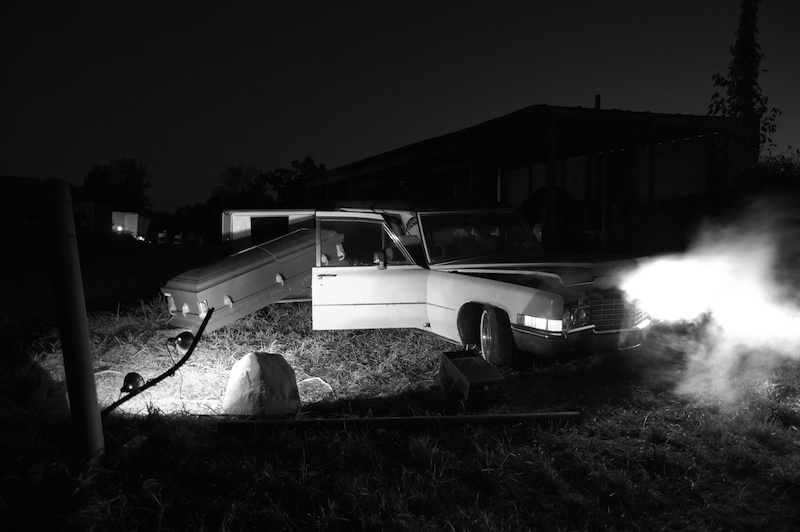 After 33 years of continuous October Haunted Hayrides, we have made the difficult decision, out of concern for both our customers and staff, to cancel our 2020 Haunted Hayrides this year due to Covid-19. Haunted Hayrides will resume in 2021.
This fall we will be replacing Haunted Hayrides with tractor drawn hayrides with campfires available afterward by reservation only.
We will only book 2 wagons per half hour and limit each wagon to 20 people or less. The reason we are not doing horse drawn is so that we do not have our driver in the wagon.
Each wagon will cost $150.00. For any size group up to 20 people. If your group is bigger than 20 people, more wagons can be reserved.
Campfires are available for $30.00 per hour/per fire. More than one hour may be available depending if another group is booked after your group or not.
Reservations are being taken now for hayrides starting October 2nd through November 15th, Wednesday through Sunday only.
Haunted Hayrides offered during our Fall Festival and during additional nights with larger group reservations.
Reservations recommended. For reservations call 708-560-0306. Additional nights or private parties available for larger groups.
2021 Fall Festival Dates
Dates TBD.
Haunted Hayrides start at 6:00 PM
6:00 PM-7:00 PM
Scaled back, less scary for children
7:00 PM-10:00 PM
Full effects and Haunted Hayride
Hayride wagons hold approximately 20 people
To reserve a wagon, a minimum of 20 is required. However, you can purchase an entire wagon for your group of 20 or less (the price will reflect seating for 20). Pre-picked pumpkins are available at an additional cost for all participants.*
Scaled-Back Ride
6:30 PM to 7:00 PM
Individual $8.50 / person
Group of 20 or more $8.00 / person
Full Effect Show
7:00 PM to 10:00 PM
1 - 10 people = $14.00
11 - 60 people = $13.00 / person
61 - 120 people = $12.00 / person
121 and Over = $11.50 / person
Scout Night - October 13, 2019 Only
Individual $12.50 each
Group of 20 or more $10.00 each**
Group of 120 or more $9.00 each
Patches - 3 Inch Embroidered Patch = $1.50 / patch
Camp fires available for those who purchase a full wagon ($30.00 for one hour).
Riders are not allowed to get off Haunted Hayride or to be in the pumpkin patch during evening hours.
*Pumpkins are from a pre-picked selection on Haunted Hayride dates. Prices may vary depending on size/weight.
**For Reserved Wagons only.